Swish

Winter 2018 Studio Project.


Model: Yinan Liu



This project was the result of a one-month course that took place in Vancouver, Canada and Haida Gwaii (formerly Queen Charlotte's Island). The purpose of the course was to learn about the art, history, and political situation of the Haida and other indigenous groups in Canada through conversations with activists, practicing Haida artists, and visits to the Museum of Anthropology at University of British Columbia (UBC).

This project was inspired by how the Haida artists and curators from the museum describe the sensation evoked by Haida Formline art as "the tension before an explosion". This characteristic is what makes Haida Formline Art distinct from the Formline art of other indigenous groups. In order to invoke this sensation Haida Formline art employs tight lines, strict geometry, symmetry, and vibrant colors.

The concept of "the tension before an explosion" was translated into this dress by employing these artistic techniques. The black neoprene is used to create a a strict, dense geometry on the human form which creates a sense of pressure. This pressure is heightened by the intense red fringe cutting through this geometry in a confined way. But as soon as the wearer moves this constructed "tension" then erupts as the fringe dances wildly around.

The necklace worn by the model was also designed and constructed as part of this project. The body of the necklace was modeled in Rhino and then 3D printed and spray painted black. The black oval shape confines the red stream of fringe running through it. But again, like the dress, once given motion the fringe explodes from its confinement.
--
Exhibited in Parallels, the 11th Annual Brown|RISD Dual Degree Exhibition January 24th, 2019-February 17th 2019.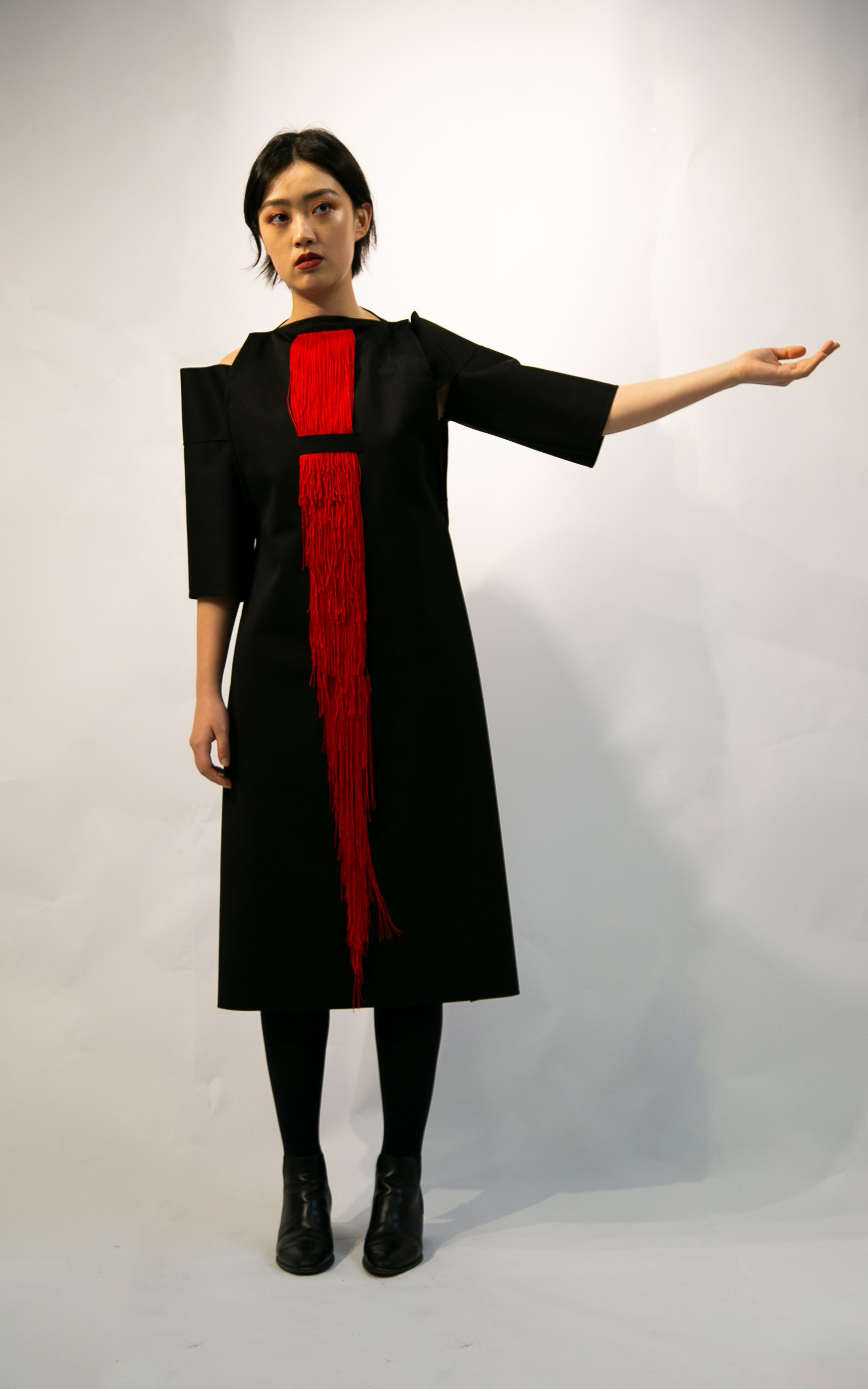 The inspiration for this garment was fundamentally derived from the sites visited and discussions had while exploring Haida Gwaii. The essential point of inspiration came from a dialogue with contemporary Haida artist, Gwaai Edenshaw (view his work here), when he described Haida Formline art as capturing "the tension before an explosion". Supplementary readings on Formline by Bill Reid, one of the most famous Haida artists, detailed how geometry, symmetry, color, and line are used in Formline to convey this sensation. This garment evolved into an exploration of how this "tension" could be shown in a garment through these same visual tools.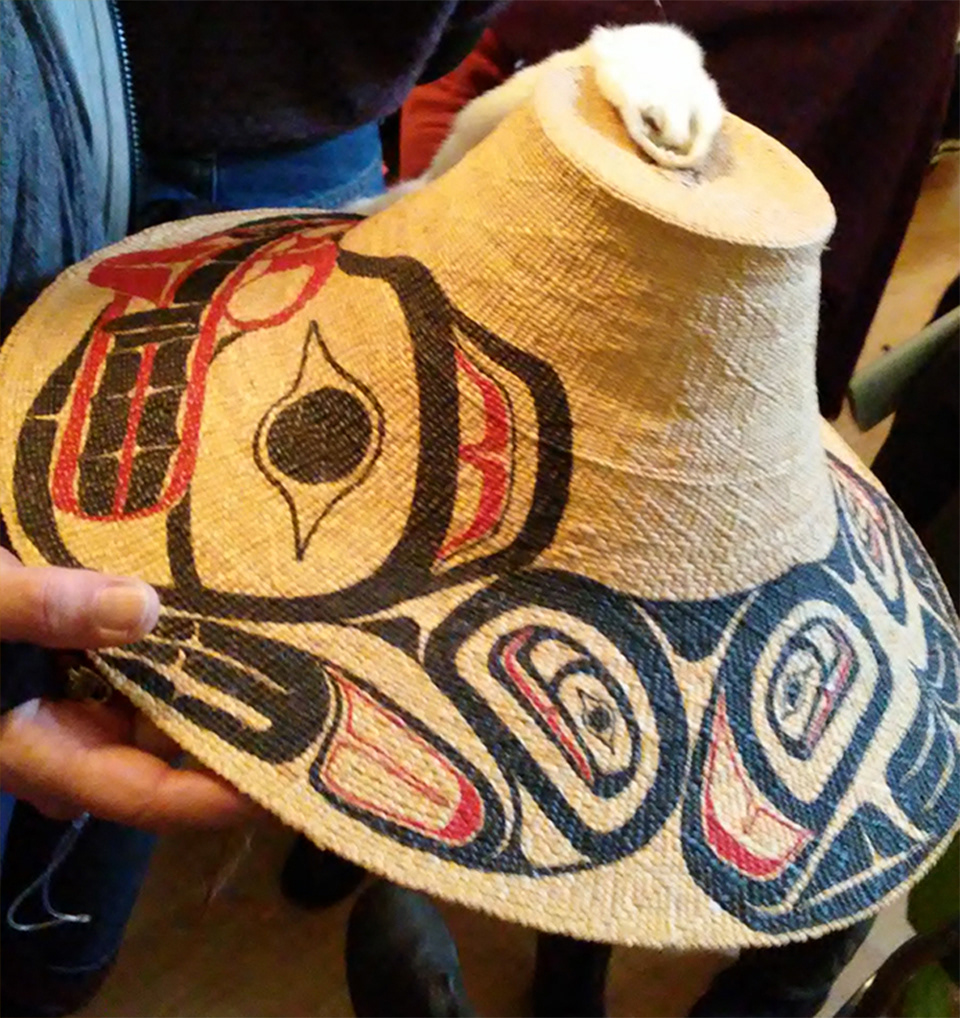 Examples of Formline and Raven's Tail weaving from contemporary Haida Artists and the Museum of Anthropology at University of British Columbia (UBC).
Select sketchbook pages: preliminary sketches